The volunteer groups for SIMC are organized for some purposes: 1) to make the SIMC much attractive competition by hospitable receptions of the citizens volunteer, 2) to support the promotion of the SIMC and its high-rank prize winners, and 3) to support the undertaking for the Classical music planned by the Sendai Culture Foundation.
Four activity groups are organized as followings:
Hall Arrangement Support Group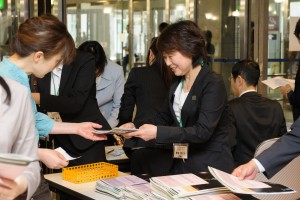 Before the staring of the Competition, the group members of HAS study to be familiar with the procedures and guidelines in the volunteer manual and join some practical training for the competition.
The group members help the managements for some entertainment programs like the supplementary prize concerts as the persons behind the scenes (receptionists, clerks at the information desk etc.).
During the Competition, the members are working related to hall management such as receptionists, hall attendants, clerks, and also seller for the Competition's official program booklets, etc.  Warm hospitality of them is highly appreciated not only by the audience but also by all involved in the Competition.
Public Relations and Publicity Support Group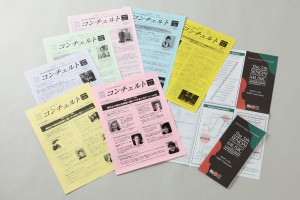 The group members of PRPS publish a "Map for the SIMC Contestants", and also prepare the website for SIMC contestants (Japanese and English Versions) showing helpful information to stay in Sendai for the Contestants. The group members also publish the newsletter named "Concerto", which covers the information related to the Competitions. In addition, on "SIMC Volunteer Blogs", providing information on the Competition, the activities of SIMC volunteers and the City of Sendai.
Contestants Support Group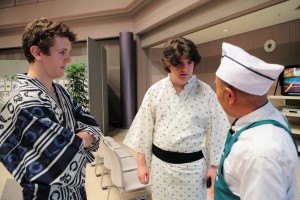 For the Contestants, the Group members of CS operate a communication lounge "Koryu Salon" to provide a place to relax and exchange with citizens in Sendai. At the salon, Japanese cultures and attractiveness of Sendai City will also be introduced to contestants. Also the contestants can receive messages from audience, which are translated by the group members.
Members of this group also support Contestants with warm hospitality. The group members also support the operation of the competition by providing announcement, and working as interpreters at official practice venue, etc.
Homestay Arrangement Group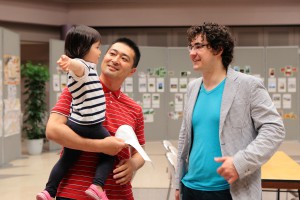 The group members of HA support the homestay program. The program is prepared for the Contestants who want to stay for a few days in Sendai after finishing the SIMC competition (The program is opened for the persons from all countries). During staying in Sendai, the group member supports the Contestant by several kinds of helps such as pickup service, schedule arrangements for the related concerts and so on. The support with warm hospitality from the host family provides the Contestants a great encouragement.

The group also supports operation of the Competition by serving as laison-cum-coordinators in scheduling or in providing
Volunteer General Training
Study session/ workshop. etc. are held for the Volunteer members to provide them with helpful information. English conversation study sessions or lectures given by inviting experts in the related fields, etc, are planned and held.